---
Mary Jane Addison( July 5, 1923 – July 1, 2016), Past AAUW President 2000-2002
Addison, Mary Jane Age 92 of St. Paul. Survived by her children, Mari Jill Jenson and John. Visitation was at Roseville Memorial Chapel. Funeral service was at St. Anthony Park United Church of Christ.  Interment at Roselawn Cemetery. Roseville Memorial Chapel.
Teachers by profession in Ramsey County, Mary Jane and her husband Bill were also active in the life of the St. Anthony Park community and long time members of the St. Anthony Park United Church of Christ.  Mary Jane is survived by family and friends.
Mary Jane joined the St Paul Branch of AAUW in 1985 and served as its president 2000-2002.  During her tenure, she faithfully attended the weekly Women's Consortium Monday noon hour meeting programs, reporting on them at board and branch meetings, and supported women's causes by attending and reporting on the National Women's Political Caucus, the Women Candidate Development Coalition and encouraged attendance at the AAUW Regional Convention, National Convention, the International AAUW Convention in Ottowa, Canada (accompanied by Mary Jo Skaggs, 2001) and the Minnesota AAUW Conventions.  The Public Policy Committee was established with the co-chairs Kay Johnson and Verne Melberg arranging for the first program about affordable housing in the Twin Cities.
Board officers included Kathy Arnold (VP-Administration), Pat Lancaster (Treasurer and Chair of Special Projects), Jeanne Madson (VP-Programs), Lois Snook (Diversity), Mary Ann Campbell (Evening Program each third Thursday of the month) and Marilyn Hobbs and Cathy Jansen (Hospitality).  During these two years air conditioning was installed in the Library, house maintenance costs increased so that a $10 house fee was added to the annual membership dues, and the luncheon price was increased to $9.00 and dinner to $10.00.  In 2001, Marjorie Neihart motioned for the decision to hold the Branch Annual Meeting in April, so that new officers could begin their terms in April representing the Branch at the State Annual Convention.
In 2000, there were 236 members, 102 weddings and 110 non-club events.  Gelbach & Gelbach Marketing Consulting firm recommended a one-focus business on weddings to meet the Club's marketing goals. Remaining active in the community was key, a Treasure Sale was organized by Carmen Bell, the Annual Book Sale profited $7,000, members volunteered with the Kids Voting program in November elections, and the Branch contributed to community projects such as Neighborhood House and the Scholarship Trust, as well as the national AAUW Education Foundation and Legal Advocacy Fund.  The Poetry Contest made front-page news of the Local Section in the St Paul Pioneer Press.  While demographics had a significant impact on certain aspects of the Branch, the membership remained true to women's causes and worked for the improvement of conditions for our community and future generations.
---
Virginia KRAHMER
Age 100, died on May 26th. Retired from Norwest Bank Minnesota, St. Paul in 1981. An avid bridge player with plenty of artistic talent, Virginia was a member of many clubs, among them: Zonta, Eastern Star, and St. Paul AAUW. Survived by many friends, including Gary Donath, Joane Buche, Shirley Bethke. She will be missed. Service Friday, June 3 at 11AM with visitation one hour prior at IMMANUEL LUTHERAN CHURCH, 106 South Snelling Avenue. Interment Oakland Cemetery. Memorials preferred to Immanuel Lutheran Foundation, Zonta St. Paul or donor's choice. 651-767-9333
---
Sarah "Sallie" 'Ward' (Stoltze) O'Brien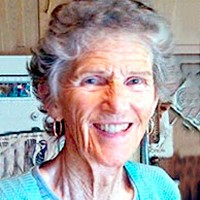 O'Brien, Sarah "Sallie" Ward Stoltze A Lifelong Adventurer, Artist and Athlete Born February 19, 1930, Sallie died suddenly in an accident on July 9th while hiking on the North Shore of Lake Superior at the age of 85. Preceded in death by her husband of 60 years, Daniel William O'Brien, her parents John Robert Stoltze and Grace Bulkley Stoltze, her sister Elizabeth Bigelow Guthrie, brother Robert Bulkley Stoltze, and sister Louise "Lesser" Stoltze. She is survived by her sister Carolyn Stoltze Benepe, her children, Bridget O'Brien (Mark Nelson), D. William "Bill" O'Brien (Julie Smendzuik O'Brien), Kevin Charles "KC" O'Brien (Mary O'Brien), Timothy John O'Brien, and daughter in-law, Christine Anning. Known as Waggie to her five beloved grandchildren, Peter and Katy Nelson, Stephanie O'Brien, and Maureen and Connor O'Brien, Sallie leaves a great void with her passing. Growing up in Afton Minnesota she attended Summit School ('46) in Saint Paul, later Smith College and the University of Minnesota, graduating in physical therapy. Sallie moved to Saint Paul with her husband and later to White Bear Lake, wintering in Green Valley, Arizona. Sallie and Dan loved to travel, visiting all seven continents, often with the YPO and WPO organizations. They enjoyed camping, canoeing and hiking, taking their children on annual trips across the lower 48 states. Later they backpacked out West together. They started a tradition of travel with their grandchildren, taking the extended family on trips to Arizona, Mexico, Costa Rica and Lake Powell. Sallie was very fond the North Shore of Lake Superior; as a member of Encampment Forest Association she walked the beaches and hiking trails till the end. Sallie was an exceptional singles and doubles tennis player, scuba diver, horseback rider and skier. She practiced fitness throughout her life, along with Tai Chi and Transcendental Meditation. She was seen zip-lining in Costa Rica at age 85. Known by many in the local arts community, Sallie was a potter whose wares and ceramic pieces can be found around the country. She graciously invited local artists to work in her home studio space, earning them the affectionate nickname "Crazy Ladies in the Basement". She generously donated her works for fundraising events. Her artistic eye extended to nature, where she avidly collected agates, driftwood and distinctive rocks to create sculptures, natural fences and pathways. She enjoyed choral music, singing with the Bach Society of Minnesota for many years and, more recently, the Saint Paul Academy alumni choir. She enjoyed and supported local arts organizations, including Saint Paul Chamber Orchestra, Schubert Club, Minnesota Orchestra and Minneapolis Institute of Arts. With interests from anthropology and indigenous art to geology and natural history, she actively supported the Science Museum of Minnesota and Minnesota Historical Society. She was a longstanding member of the New Century Club, and also enjoyed participating in Great Decisions and many other opportunities for lifelong learning. She served on the board of her family companies, F.H. Stoltze Land and Lumber and Maple Island Inc. Sallie touched a great many lives, connecting us with her gentle and vibrant love and generosity. A short memorial music program will be followed by a reception on Sunday, September 13, 2015, 2:00 pm, at the University Club of Saint Paul, 420 Summit Avenue, St. Paul MN 55102. Memorial gifts may be made to the St. Paul Chamber Orchestra or Como Park Zoo & Conservatory.
Mary Kathryn (Gustafson) WERTHEIMER  1926 – 2016
Loving mother, grandmother and great-grandmother, friend,  died peacefully surrounded by family on Jan. 28, 2016 at the age of 89. Mary loved music and the theatre. She was a talented pianist and vocalist. She enjoyed her family of six children and her activities with AAUW and was crowned Queen of the Northlands in 1993. She is survived by her six children, Mark (Ann), Paul, (Donna), Anne, Joan (Charles), Carl (Judy) Mary (John). As well as 13 grandchildren, 14 great-grandchildren. She is preceded in death by grandchildren, Samuel, Jodi, Angelique and great grandchild, Brennan.
Published in Pioneer Press on Jan. 31, 2016
Note from Pat Lancaster:
This morning I saw the obit for Mary Kay Werthheimer.  She had been living at Senior Living of Phalen Lake.  She also was receiving the Timely, & her son wrote a while back to thank me & tell me her location.  The service is Tuesday morning.  She was divorced from Mr. Werthheimer, & one day several years ago she appeared at College Club & announced that "The queen married the king".  She had been the senior queen for the Winter Carnival & obviously married the senior king.  She always dressed beautifully & looked quite stunning with her dark hair & classy outfits.  She often played the piano at the club as we were coming in for meetings. She was quite a character.
Mary Kay had six kids & not much money at the time, so she ran a pre-school back then.
---
Ethelyn Rupp
Not only was Ethelyn Rupp a 50-year AAUW member, it is also because of her connection to the University Club (her son owns it) that we, as AAUW members, have had the ability to dine there!
Age 96 Passed away peacefully in her sleep of natural causes on January 17, 2016. Ethelyn was born on April 2, 1919 (her mother was concerned that she would be born a day earlier on "April Fools Day!) and grew up in St. Paul. As a young women, she was very active in the Girl Scouts. She was on the Girl Scouts tennis team and continued to enjoy tennis for many years. She graduated from Oak Hall in 1936, Marshall High School, and the University of Minnesota – where she met her husband Dick on the golf course. Ethelyn majored in Home Economics with an emphasis on business. After college Ethelyn worked for McCann Erickson Advertising, and in the Pillsbury test kitchen. She was a beautiful young lady, and appeared on the cover of Pillsbury's Annual Report in 1942. During the war she and Dick moved together around the western part of country as her husband's Army responsibilities dictated, and came back to St. Paul to raise their family in the neighborhood she loved after the war ended. Over the years Ethelyn was active in many volunteer community activities.
She was active at St. Clement's and later at St. John's Churches. She was always excited to work on fund raising "rummage sales". She was an ambassador for the Summit and Crocus Hill neighborhoods. She was frequently seen riding around the neighborhood in her signature three-wheeled bicycle. She founded a biannual progressive dinner that encouraged neighbors to meet each other and visit the many unique Summit Hill homes. She introduced hundreds of neighbors and fostered a sense of community during more than fifty progressive dinners. All the work for these dinners was planned on her dinning room table with hand written invitations sent without the aid of computers!
She also worked to support the Governor's Mansion, the AAUW, the University of Minnesota Alumni Association, and many other organizations. She was a tireless supporter of her neighborhood at a critical time in its history. When her son, John, opened, W. A. Frost she provided her famous wild rice casserole. She also was a regular at the University Club overseeing personal touches until just a few years ago. Ethelyn spent her summers at her summer home on Turtle Lake, and played tennis beautifully well into her 80's. She enjoyed painting and maintaining the cabins. Ethelyn was the kindest and most thoughtful of women, devoting her life to her family, to her community, and to those that were in need of help regardless of background, a gracious, kind and always cheerful lady. A true lady in the best sense of the word. She touched the lives of many, and will be missed terribly by her extended family and all who knew her. Ethelyn was predeceased by her husband Richard and her brother Arthur Kempe, and is survived by her children John (Stephanie) and Dr. William (Deborah), five grandchildren and four great grandchildren.
A celebration of her life will be held at the University Club on March 5, 2016 at 2:00 P.M. In lieu of flowers, donations in her honor should be sent to the Summit Hill Association or the charity of your choice .
Published in Pioneer Press on Jan. 24, 2016
---
Sherrill Sue Kinder Wright
Sherrill Sue Kinder Wright, age 83, passed away on November 16, 2015 as the result of a severe stroke.  She was preceded in death by her father, Aven Kinder, and Mother, Bernice Kinder of Cape Girardeau, Missouri.  She is survived by her husband of 61 years, Eugene Wright, and her children, daughter, Robin Moyer of San Diego, CA and son, Steve Wright of Boulder, CO.  Sherrill had three grandchildren, Kelsey & Kevin Moyer, of San Diego currently attending universities in New York City and Harmony Wright who attends High School in Boulder, Colorado.
Sherrill was born in Cape Girardeau, Missouri and graduated from Iowa State University in 1955 with a B. S. degree in Dietetics.  Sherrill was an excellent Homemaker and Mother, and was proud of her work as a Dietitian.  She worked at North Memorial Hospital in Robbinsdale, Minnesota, and was manager of the Tea room at the American Women's Club in Brussels, Belgium.
A Celebration of Life Service will be held at the Presbyterian Church in Stillwater.  However, the date has not yet been determined, but will probably be in the last week of December or first week of January.  Announcement of the exact date will be provided when the details have been arranged.
In lieu of flowers, it is suggested you give a gift to your favorite charity in Sherrill's name.
---
Mary Walser Elrod
Died November 12, 2015, two days before her 73rd birthday, in her Woodbury home of metastatic breast cancer. She was born to John and Myrtle Walser in Sioux Falls, S.D., where she grew up. She earned a journalism degree from South Dakota State in 1964. A few months later she married Sam Elrod, whom she met in journalism classes at SDSU. She and her husband took their first jobs at the Clinton, Iowa, Herald where they were reporters. In 1968 they moved to St. Paul and, in 1970, to Cottage Grove. After what Mary called an 18-year maternity leave, she became communications director for South Washington School District 833 in 1985. She retired in 2005 to travel and enjoy her grandchildren. She is survived by her husband; sister Janet Hall (Kent) of Omaha, Neb.; children, Matthew (Elizabeth) of Oberlin, Ohio, and Beth Richards (Mike) of Bloomington, Minn.; and four grandchildren: Jacob and Alyssa Richards and Julia and John Elrod. Here's what Mary said about her life: "On my 70th birthday I told friends that I'd had a great life — even if it ended that day. My father taught me to love baseball, which became a lifelong passion culminating in the Twins winning World Series in 1987 and 1991. My mother's encouragement led to my being editor of elementary, junior high and senior high newspapers and headed me to journalism school at SDSU. That's where I met Sam Elrod, fellow journalist and lifelong love. After a couple of years working as a reporter I gave up my newspaper career in 1967 when Matt was born. An 18-year maternity leave followed (Beth was born in 1970). It was an opportunity for new friends, hobbies and new ways to contribute to the community, especially as a volunteer in the schools. I was active in the League of Women Voters and was first president of the Woodbury-Cottage Grove chapter. I decided to return to work in 1985, and my involvement in schools led to a perfect job as communications director for South Washington School District, a position I held for 20 years. Retirement led to more opportunities and new friends through membership in the Woodbury YMCA and American Association of University Women, where I helped revitalize the book club. I finally brought family and friends together when Sam and I celebrated our 50th wedding anniversary at a party in 2014. What a life!" A memorial service will be held at 2 p.m. Friday at Trinity Presbyterian Church, 2125 Tower Drive in Woodbury, preceded by a visitation beginning at1 p.m. Memorials preferred to the scholarship fund of the American Association of University Women, St. Paul branch, 990 Summit Ave. St. Paul MN 55105, or Trinity Presbyterian Church.
Published in Pioneer Press on Nov. 15, 2015
---
 Marion Peterson
Mari
on Peterson died July 27, 2015 Preceded in death by her husband Dwight Peterson; Marion Petersonson Mark Peterson; brother Reynold Forsberg; and parents Selma & Carl Forsberg. Survived by daughters Laurie Resch (David) and Karen Kepple (Lloyd); grandchildren Matthew, Kate, Emily, Ben, Madison, and Alexandra; nieces Marcia and Maxine and nephew Tom; and many dear friends. Marion was born and raised as an only child on a large farm in Farwell, MN where shecontributed to the daily tasks in addition to pursuing her studies. She graduated as valedictorian from Glenwood High School and went on to study math and business at Hamline University. There, she met the love of her life, Dwight, and they married on Aug. 27, 1949. Together, they built a loving family at 1536 Edgewater Avenue in Arden Hills, MN which remained the nucleus of family gatherings and memories for years to come. We will always remember our holiday celebrations filled with her warm love, witty comments, heartfelt moments, and deliciously crafted meals. In addition to creating a family that her children and grandchildren cherish, Marion touched the lives of her many students with Emotional Behavioral Disorders during her 25 years as a math teacher at Oak Grove High School. Marion and Dwight spent a lifetime together giving back to their communities, traveling the world, and cultivating relationships with others. Marion was committed to her faith at Centennial United Methodist Church where she volunteered in multiple roles as a member of the church community. In the Saint Paul area she was an active member of the American Association of University Women, Junior League, and the Minnesota League of Women Voters. Marion Peterson will be dearly missed.
---
Bryce P. KILBY
50 year member
Age 88, of St. Paul, MN Passed away peacefully on June 12, 2015 Preceded in death by parents and sister, Kyle. Survived by loving husband of 62 years, Howard; daughters Janice Gavin (Dan); Jean Maher (Bruce); six grandchildren; two great grandchildren; many relatives and friends. Monroe HS '45, U of M '49. Bryce enjoyed volunteering, the outdoors, and traveling. She will be missed by all.  Memorials preferred.
Published in Pioneer Press from June 14 to June 17, 2015
---
Inez (Riley) Gugisberg 
Former President
Longtime St. Paul resident died March 25th after being blessed by 95 years of life. Preceded in death by husband Donald in 2003. Survivors include 4 children, 9 grandchildren and  6 great grandchildren. Son Mark(Sue) of Longville; Son Kim(Chris) of  Ft. Dodge,IA; Daughter Jill Wall(John) of Maplewood; Son Grant (Heidi Kassenborg) of Afton.
Grandchildren Corey(Kelli), Malia(Cliff),Kelli; Kyle(Heidi), Nick(Marnie), Becki(Matt); Bridget, Eric and Jacob.  Great Grandchildren Kiley & Hadley; Zachary & Austin; Ethan & Taylor.
Following Tracy High School Class of 1938 graduation, Inez earned her teaching degree in education from Mankato State in 1942.   Her first teaching job brought her to Gibbon, MN where she met her future husband. Inez and Don were married in Corpus Christi, TX on August 5, 1944.  Following Don's Naval service, they moved to St. Paul. Inez taught PE and English at Murray HS until they started a family when she became a full time homemaker and volunteer.  She was active in Boy Scouts, local, regional and national Camp Fire, American Association of University Women(AAUW) St. Paul Branch and Mankato State Alumni Association.
She loved to dance, travel, knit, play bridge, and played tennis weekly until age 85.
Memorials may be sent to St. Paul AAUW (Scholarship Fund), MN Camp Fire (Camperships) or donor's choice.
---
Marlyn St. Martin    
1933 – 2014
Age 81, of Roseville. Passed away peacefully surrounded by family on 12/30/2014, after a brief illness. Born in 1933 in Stewartville, MN to Homer and Laura Ballinger. Graduated from Hamline University Nursing program in 1955. Married Eugene St. Martin and settled in St. Paul. Raised two sons, Mark and Paul. Retired from United Hospital after a 30 year career as a Social Worker. Loved traveling the world, playing bridge, reading, needlework, and spending time with grandchildren and great-grandchildren. Active member of AAUW.
---
Carol Emma (GREWE) GRAYSON, Former President
Age 76 of Mendota Heights Passed away at home on October 8, 2014, surrounded by her family. Preceded in death by beloved husband Richard A. Grayson and parents Carl W. Grewe and Ruth Kallin. Survived by children Pamela, Peter (Amy), R. Jon (Kristy), Jenifer (Kirk); grandchildren James, Kathryn, Owen and Ellison; siblings Gail and Carl (Shari); brother-in-law E.C. (Jean); and constant companion Winston. Mass of Christian Burial Saturday, October 11, 11:00 AM at the Church of St. Peter, 1405 Highway 13, Mendota. MN. Visitation to be held before the service 9:30-11:00 AM. Carol was a 14-year lung cancer survivor. Special thanks to Dr. Jeffrry Jaffe and caregiver Diana. Memorials preferred to Senior Recovery Center-St. Paul, St. Paul Branch-AAUW Scholarship Trust, or donor's choice. 651-645-1233
Published in Pioneer Press from Oct. 9 to Oct. 10, 2014
---
Ellen Johnson,   
A 50 year+ member and proud past president of AAUW, passed away on Oct 3.
She loved the club and was a member since she graduated from college.  I believe she first joined AAUW in Duluth where her first elementary teaching job was located.
She strongly believed in women and women's issues. She was a member of the investment club, bridge group, and.also attended a number of  AAUW conventions over the years.
She was such a long time member that her children remember being in the nursery while their mother attended the meetings back in the 1960's.  She fondly remembers a trip to Greece lead by a AAUW member and they had a fabulous time.  She encouraged her daughter early on to become a member upon graduating from college and then becoming a life member.
Some of you may have seen her at the AAUW Tea in August where she looked so adorable doning a hat for the occasion!  As usual, it was a Lovely event.
Thank you all for all of your support through the last two years. Your cards, phone calls and visits were so important to her.  She treasured the "College Club" group!
Julie Johnson, daughter, member since 1983