Welcome! This year, as we continue the Joy Davis Literature Seminar, we will be discussing some edgy modern short stories.

Carol Hanson will be continuing in her role as our Discussion Leader. The Zoom link for all sessions will be found on our members-only Tuesday Programs page. For more information, you can contact Carol at JDLS@aauwstpaul.org. You may also contact Carol If you are not yet a member and would like more information.

Keep scrolling down to see author profiles and links to our Fall 2022 and Winter 2023 stories.

Use the button below to learn more about Joy Davis and what she has meant to our Branch. You can click the other button to see previous readings.
Date to Be Announced
About the Author
(SOURCE: https://electricliterature.com/el-author/helen-phillips/)
Helen Phillips is a 2020 Guggenheim Foundation Fellow. She is the author of five books, including the novel The Need, which was long listed for the National Book Award. Phillips has received a Rona Jaffe Foundation Writer's Award, the Italo Calvino Prize in Fabulist Fiction, the Iowa Review Nonfiction Award, the DIAGRAM Innovative Fiction Award, and a Ucross Foundation residency.

Ms. Phillips was born in Colorado. When she was a child, she was affected by alopecia, and by the age of 11 had lost all of her hair.

She graduated from Yale University in 2004 and received her Master of Fine Arts (MFA) from Brooklyn College (CUNY) in 2007. She moved to Brooklyn with a position as associate professor at Brooklyn College with her husband, the artist Adam Douglas Thompson, and their children.

Her debut was the story collection And Yet They Were Happy. It was named a notable collection by The Story Prize. In 2013 she wrote a children's adventure novel. She followed with her first adult novel The Beautiful Bureaucrat.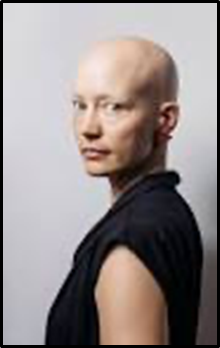 Date to Be Announced
About the Author
(SOURCE: https://www.britannica.com/biography/Alice-Munro)
Alice Munro, original name Alice Ann Laidlaw, (born July 10, 1931, Wingham, Ontario, Canada), Canadian short-story writer who gained international recognition with her exquisitely drawn narratives. The Swedish Academy dubbed her a "master of the contemporary short story" when it awarded her the Nobel Prize for Literature in 2013. Munro's work was noted for its precise imagery and narrative style, which is at once lyrical, compelling, economical, and intense, revealing the depth and complexities in the emotional lives of everyday people.

Few authors can be easily recognized as being among the greatest of their generation. Fewer still can easily be counted as staying among the literary elite for the entirety of their careers – their writing reaching across multiple generations of readers over the course of their lives. It is therefore fair to say that Nobel-Prize winning author Alice Munro is truly one of a kind.

Awards And Honors:
Nobel Prize (2013) O. Henry Award (2012) Man Booker International Prize (2009) O. Henry Award (2006) Governor General's Literary Awards (1986) Governor General's Literary Awards (1978) Governor General's Literary Awards (1971)

Notable Works:
"Dance of the Happy Shades" "Dear Life" "Runaway" "The Bear Came over the Mountain" "The Lives of Girls and Women" "The View from Castle Rock"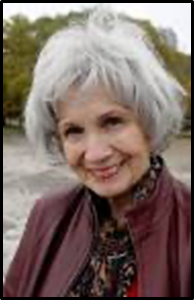 Remembering Joy Davis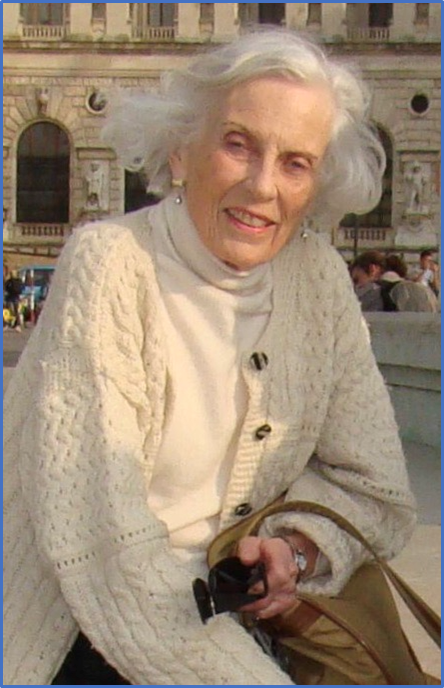 Dr. Joy Lee Davis
b. April 3, 1931
d. May 27, 2021
"Joy loved learning and helping others learn. I often think of things that I wish I could ask her or run by her. I will never forget the impact that she had on my life." Carol Hanson
Who is Joy Davis?
Just our inspiration!
Read more about Joy's amazing life here, and Carol's personal remembrance here.
Previous Readings
About the Author
(SOURCE: https://electricliterature.com/el-author/danielle-evans/)
Danielle Evans is the author of the story collection Before You Suffocate Your Own Fool Self, winner of the PEN America PEN/Robert W. Bingham prize, the Hurston/Wright Legacy Award, and the Paterson Prize, and a National Book Foundation "5 under 35" selection. Her stories have appeared in many magazines and anthologies, including The Best American Short Stories. She teaches in The Writing Seminars at Johns Hopkins University.

SOURCE: https://en.wikipedia.org/wiki/Danielle_Valore_Evans
Born Danielle Valore Evans is a graduate of Columbia University and the University of Iowa. In 2011, she was honored by the National Book Foundation as one of its "5 Under 35" fiction writers. The collection's title echoes a line from "The Bridge Poem," from Kate Rushin's collection The Black Back-Ups (Firebrand Books, 1993). Reviewing the book in The New York Times, Lydia Peelle observed that the stories "evoke the thrill of an all-night conversation with your hip, frank, funny college roommate."

Evans's work was anthologized in Houghton Mifflin Harcourt's Best American Short Stories collections in 2008, 2010, and 2017. Her stories have also appeared in The Paris Review and A Public Space. In 2014 she became an assistant professor in the MFA program at the University of Wisconsin-Madison. Previously, she taught in the English department at American University. She now teaches at Johns Hopkins.

On July 17, 2020, Evans was featured on an episode of This American Life in the series "How to Be Alone," her audio segment being titled "The Unbearable Part."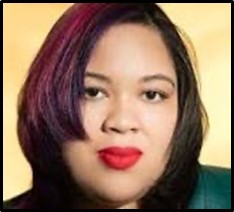 About the Author
(SOURCE: https://en.wikipedia.org/wiki/Kirstin_Valdez_Quade)
"Kirstin Valdez Quade was born to a white father and a Hispanic mother in Albuquerque, New Mexico. Her father was a desert geologist and her family lived throughout the Southwestern United States, as well as in Australia. She attended Phillips Exeter Academy and earned her BA from Stanford University and her MFA from the University of Oregon.

From 2009 to 2011 she was a Wallace Stegner Fellow in the Creative Writing Program at Stanford University, where she also taught as a Jones Lecturer. In 2014-15, she was the Delbanco Visiting Professor of Creative Writing at the University of Michigan. She is currently an assistant professor of creative writing at Princeton University."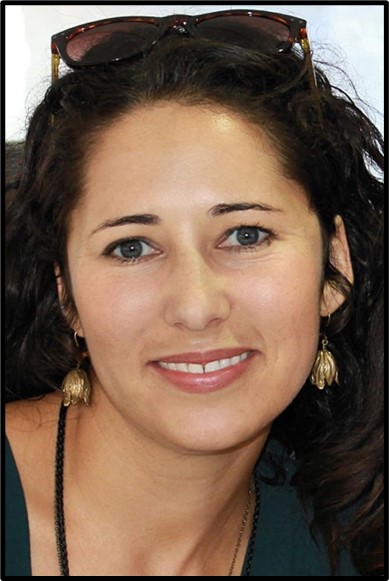 About the Author
(SOURCE: https://en.wikipedia.org/wiki/Kelly_Link)
Kelly Link (born July 19, 1969) is an American editor and author of short stories. While some of her fiction falls more clearly within genre categories, many of her stories might be described as slipstream or magic realism: a combination of science fiction, fantasy, horror, mystery, and realism. Among other honors, she has won a Hugo award, three Nebula awards, and a World Fantasy Award for her fiction, and she was one of the recipients of the 2018 MacArthur "Genius" Grant.

A Nebula, Locus, and Hugo Award winner "The Faery Handbag" was originally published in the anthology Faery Reel: Tales From The Twilight Realm, edited by Ellen Datlow and Terri Windling and is also in Kelly Link's second collection, Magic for Beginners.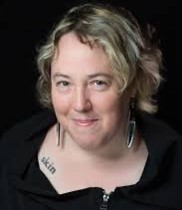 Updated: 2/22/2023
American Association of University Women – St. Paul Branch

990 Summit Avenue
St. Paul, Minnesota 55105
(651) 227-4477
info@aauwstpaul.org
© Copyright 2023 AAUW St. Paul Branch